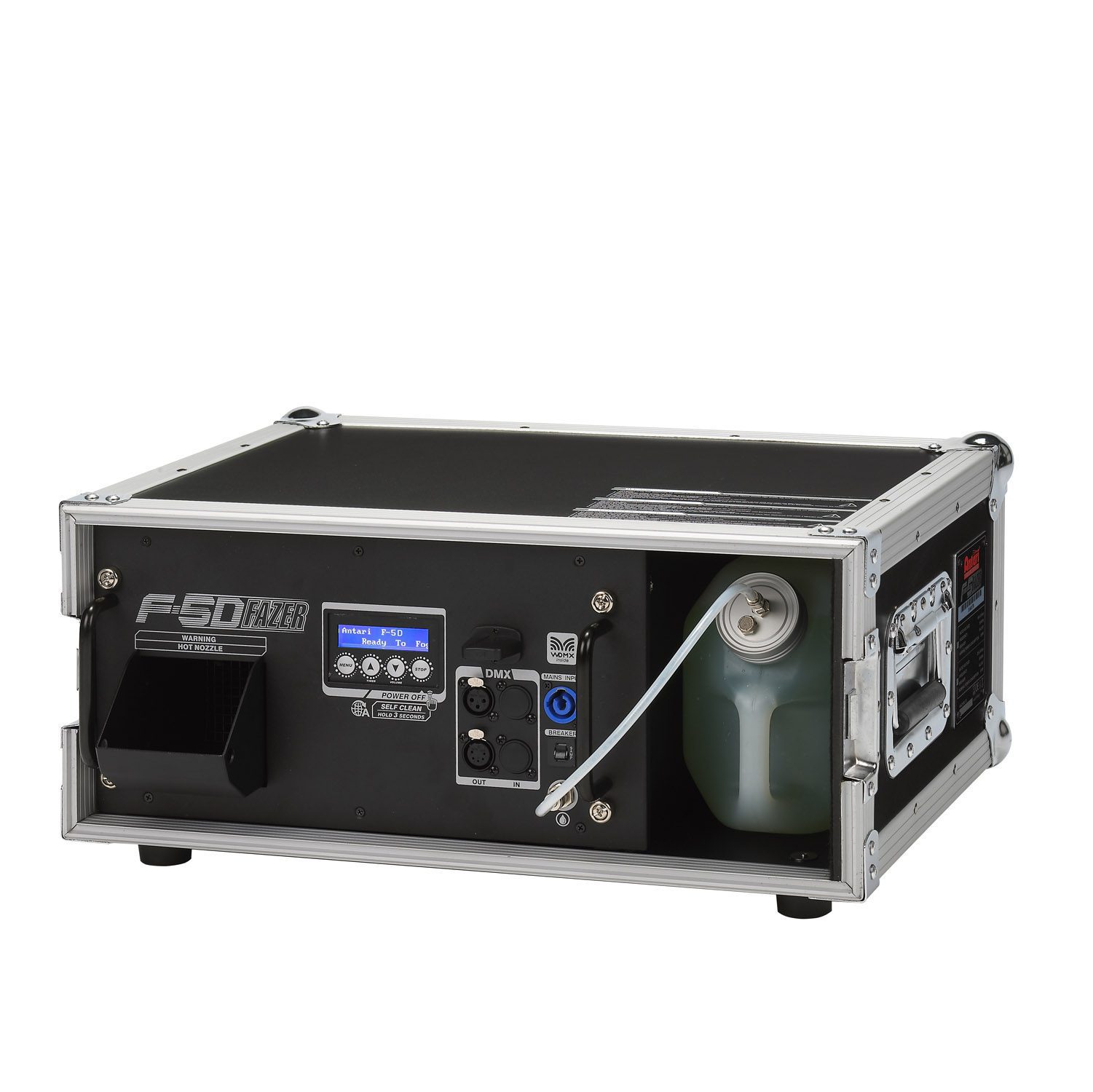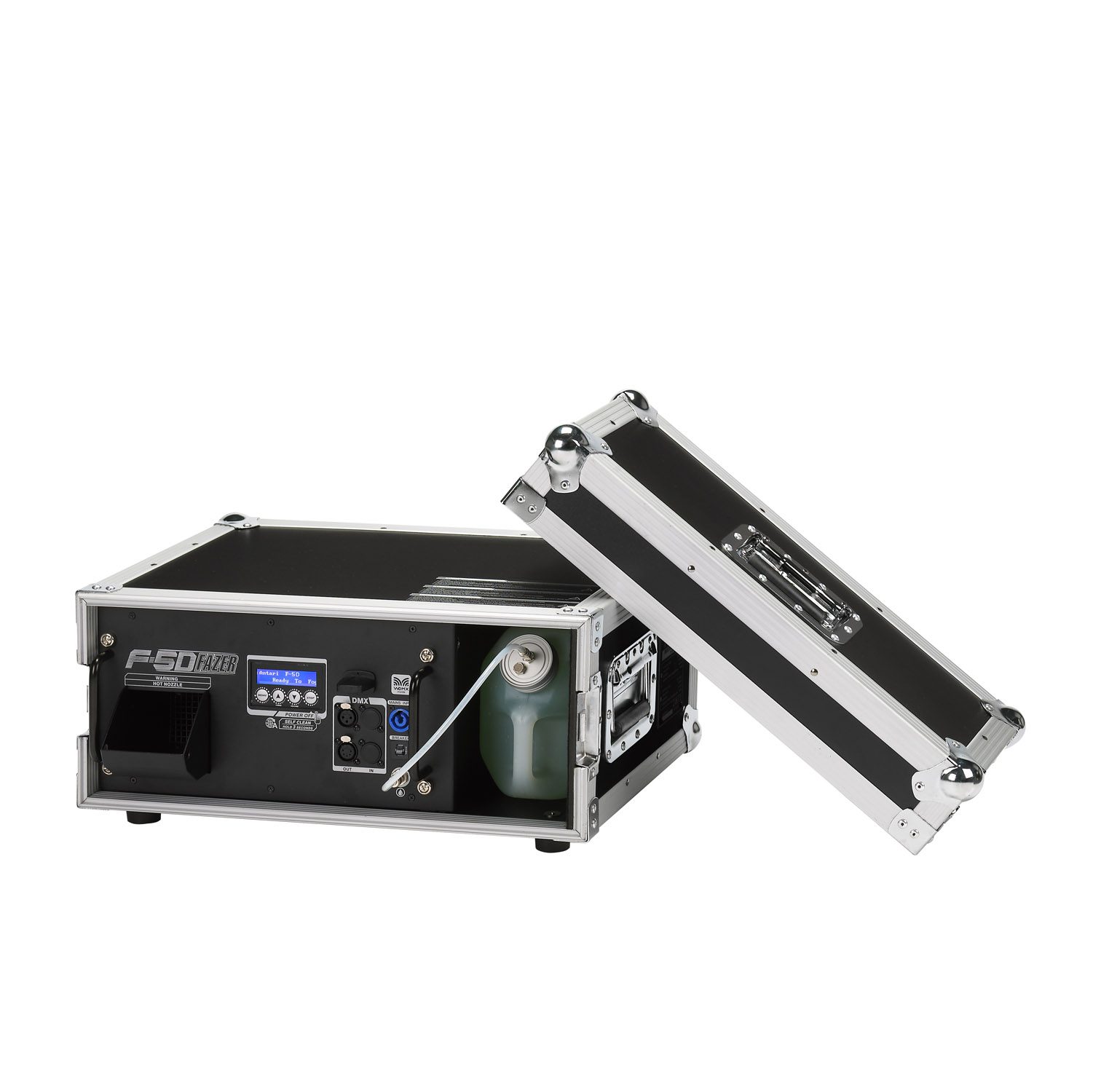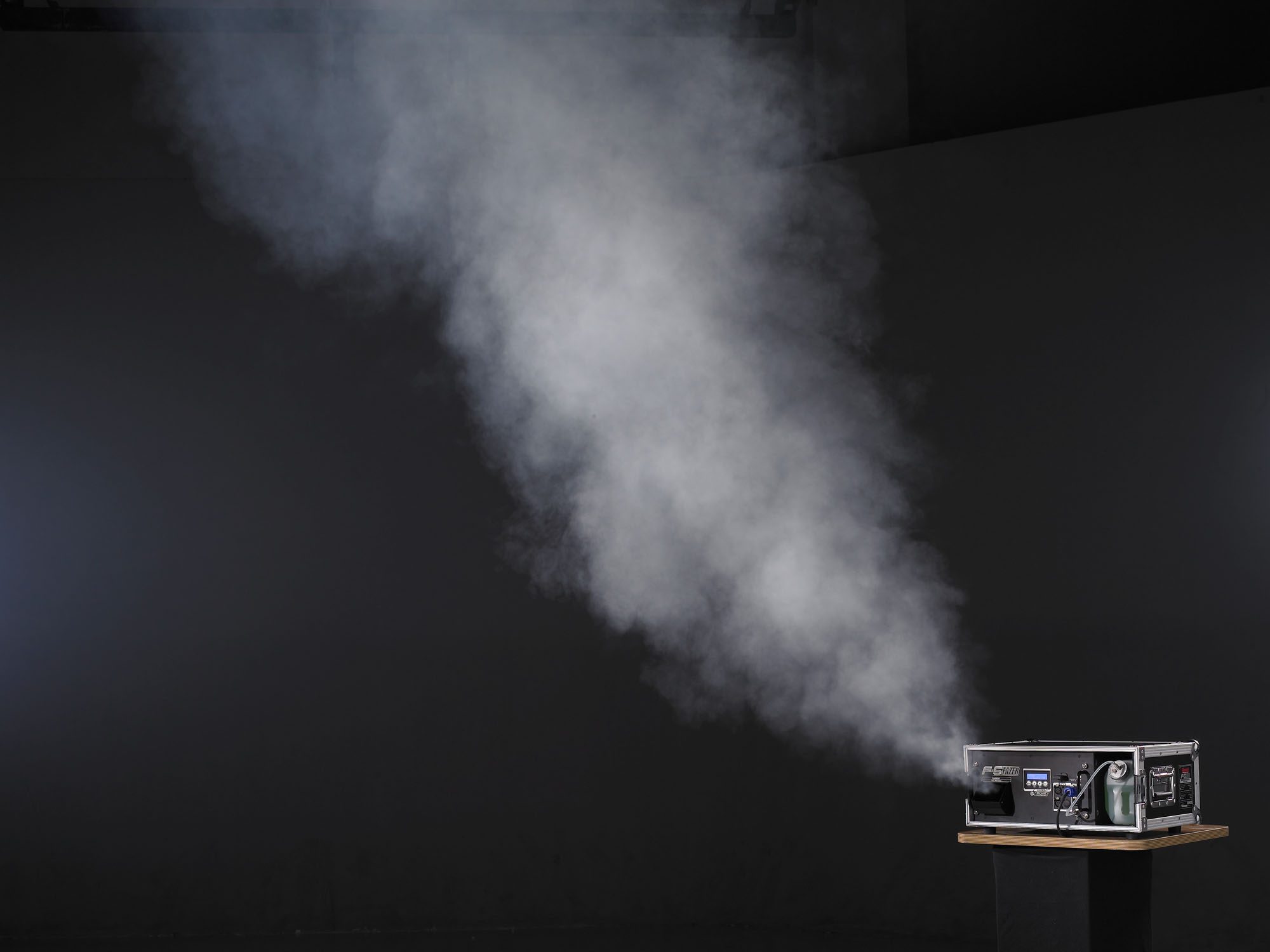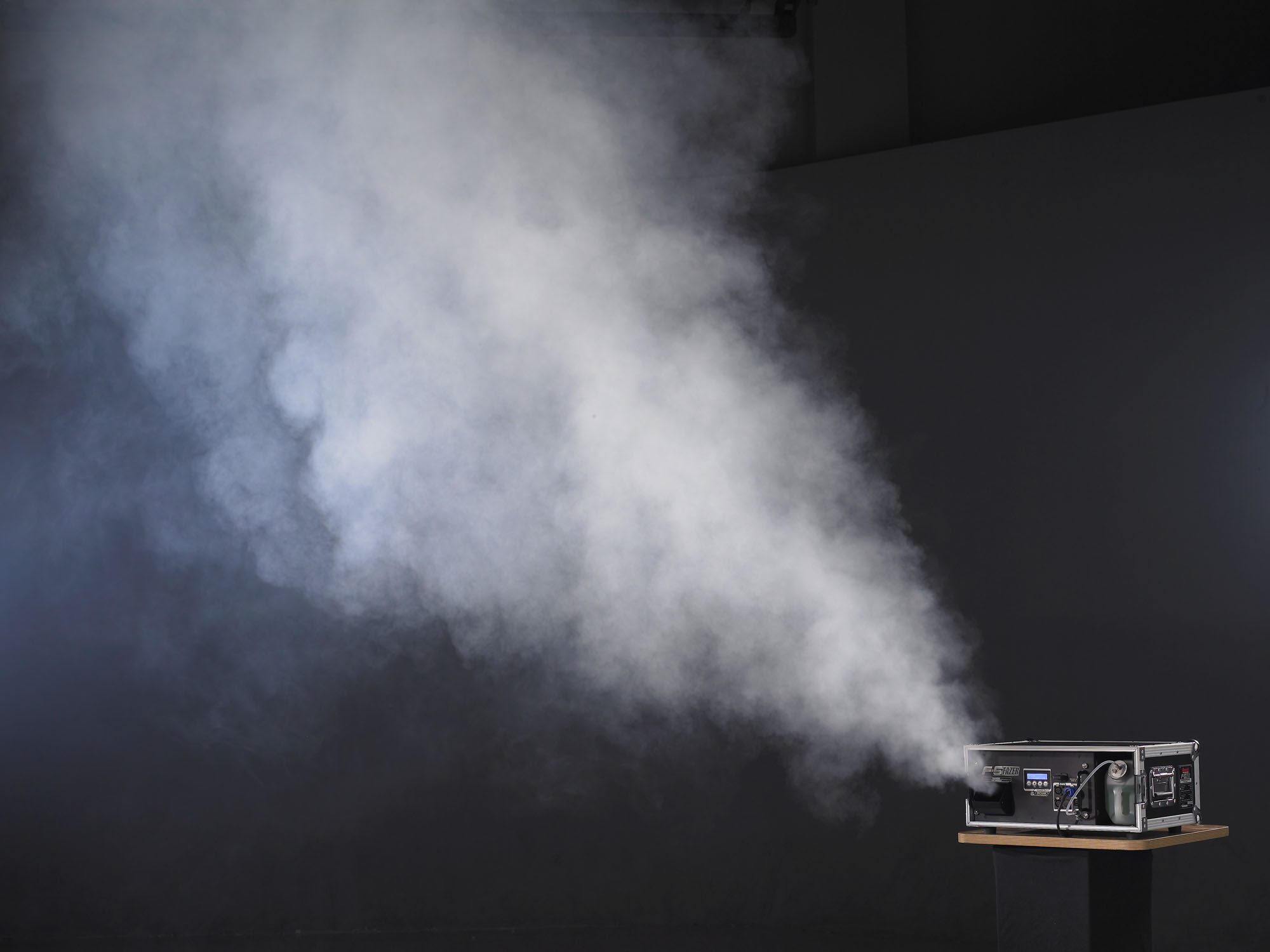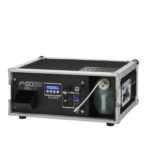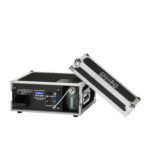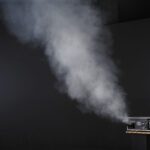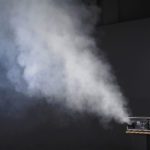 Antari F5D fazer
Description
Product Enquiry
Description
Antari is proud to present F-5D to the entertainment industry. F-5D is the new generation of F-3.
Compare to its predecessor, there are 5 main improvements on F-5D:
1.The haze output is 200% higher than the original F-3 and the haze flow is smootherv.
2.Built-in Wireless DMX receiver
3. Larger heater tubing reduces the risk of heater clogging.
4.Even quieter than the original F-3. Perfect for venues where silence is golden.
5.Multi-languages control interface available. More operation-friendly for users in different areas.
Specification
» Voltage : U.S. version : 120 Volt
Europe version : 230 Volt
U.K. version : 240 Volt
Japan version : 100 Volt
» Power Consumption : AC-120V/230V,800W
» Output : 3000 cu.ft / min
» First Heat-up Time : 4 min
» Fluid Consumption : 2 hr / liter (100% Output)
» Tank Capacity : 2.8 liter
» Control : Blue LCD screen , Timer mode , Volume mode
» Weight : 22.9 Kg
» Dimensions ( mm ) : L 535 W 465 H 225
» Wireless DMX Reciver : On Board
» DMX Channel Occupied : 2 Channels (one for fog output ; one for fan output)
» Liquid Used : Antari FLG Liquid
Additional Images
Download
Product Enquiry