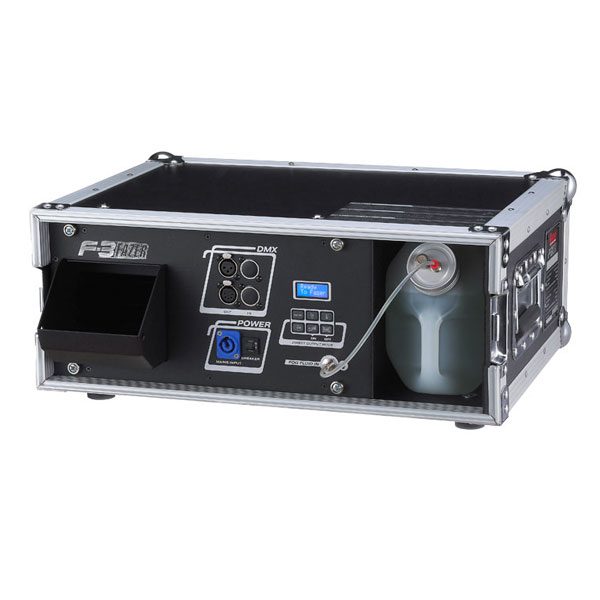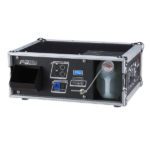 Antari F3 Fazer Machine
Description
Product Enquiry
Description
The Antari F-3 Fazer integrates the features of a rugged flight case.
The state-of-the art air pump system mixes fog and air to produce a fne, dry fog with minimal fluid consumption, for example, one liter of Antari´s FLG heavy fog liquid will provide five hours of continuous fogging.
Performance meets reliability in this design: the extremely dry fog output leaves no residue, and no liquid is left inside the heater, achieving a longer life cycle for this critical component.
The F-3 also features built-in DMX functionality and silent operation, making it suitable for the widest variety of theatrical and stage applications.
Specification
1. Power: 230V 50Hz-60Hz
2. Heater: 900W
3. Output: 90m3/min.
4. First Heat-up time: 130 sec.
5. Fluid Consumption: 3 hours/liter
6. Tank Capacity: 2,7 litros
7. DMX: On board
8. Control: blue LCD screen, timer mode, Volume mode
9. Weight: 21 kg
10. Dimensions (mm): L550 x W508 x H236
11. Liquid used: FLG (No included)
Product Enquiry